ALL SKATEBOARD MATTER
ARTWORK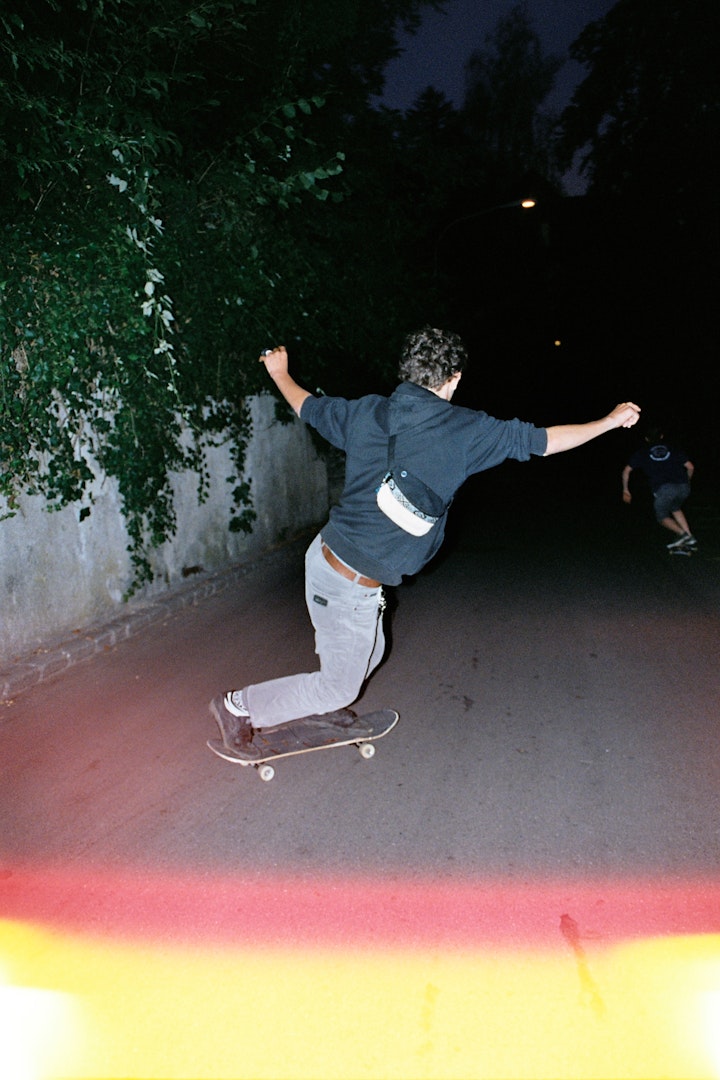 WHAT IS THE SERIES ABOUT:
This is a NFT series created spontaneously during a skatesession in Zurich.
The series consists of a series of raw, unedited analog photos.
I shot the series whilst bombing the Hill with those local skaters.
This is a rare NFT that gives an insight in the Skatelife of locals in Zurich.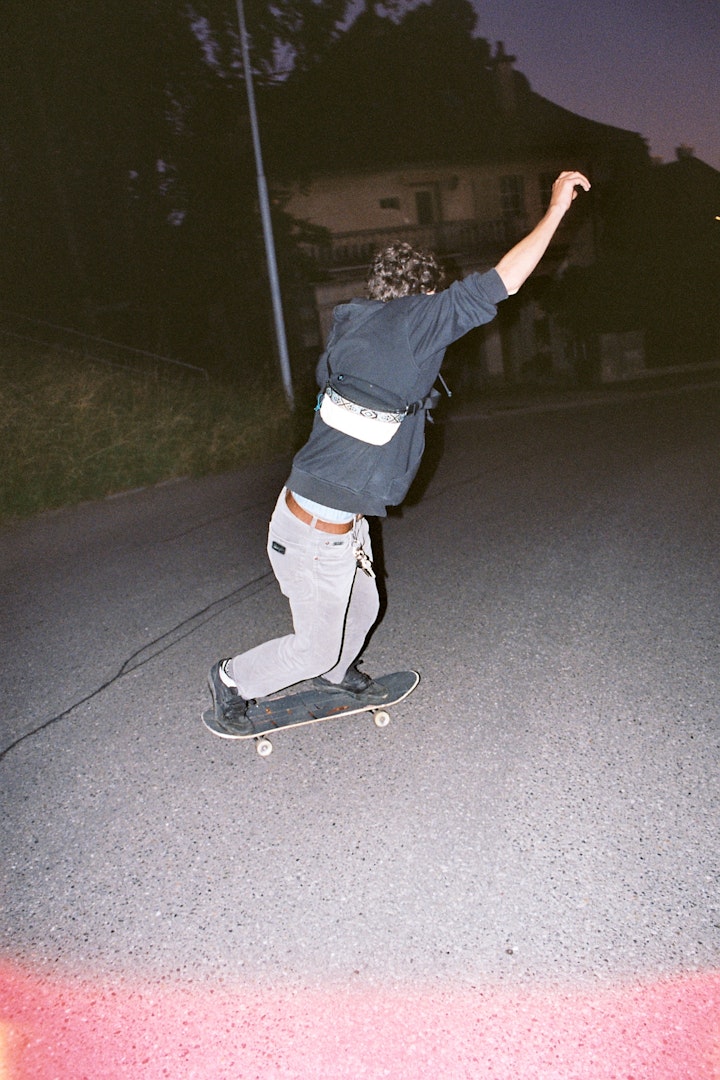 WHATS THE STORY BEHIND IT:
It was a normal hot summer night in Zurich, we were hanging out at our local spot called "Rigiblick". We built a fire and skated a few laps down the hill. A friend, actually the skater who is in the photos, brought an analog photo camera. We joked about what we could do with the camera. Then it occurred to me, how about doing a followcam with an analog camera.
So that's what we did, and this is the result. RAW. UNEDITED. REAL LIFE SKATEBOARDING.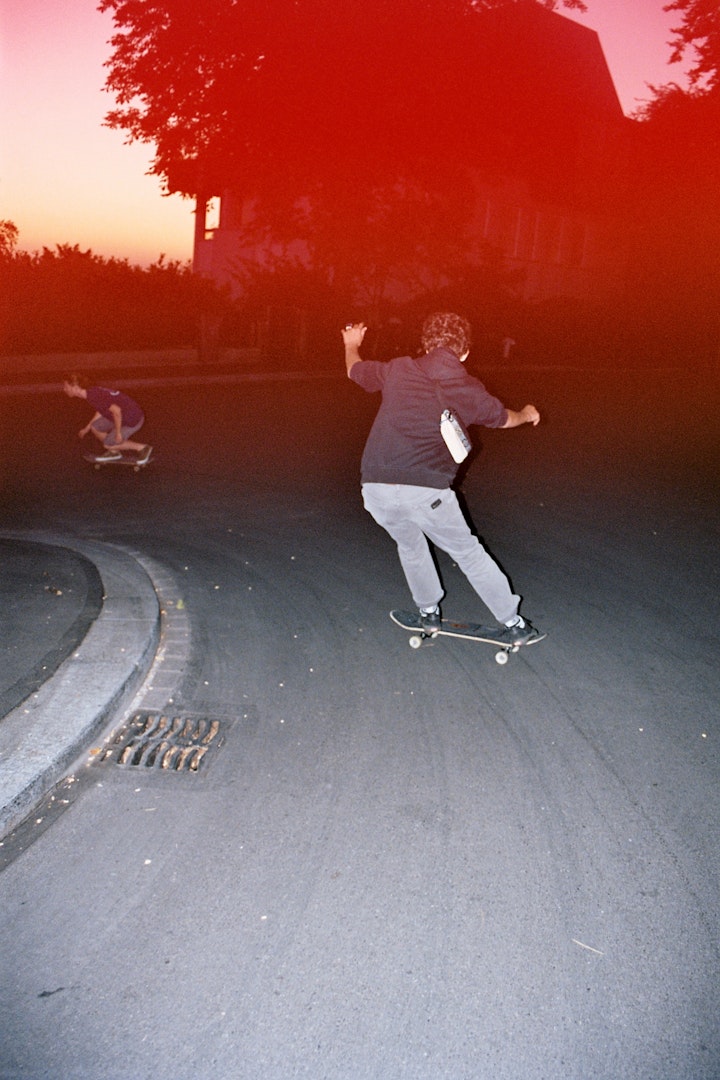 ALL SKATEBOARD MATTER
WHAT DO YOU SUPPORT:

With this NFT you do not only buy the art created by Fabio Stecher, you support all parties involved, the amount will be divided fairly among all parties and will only be used to pursue the passion further.

WHO IS SHOWN:

Benji Helg
Benji Helg (Blue Hoody) is a local downhill skater from Zurich. He spends the whole summer downhilling all over Europe. When he is not spending his time with fire and a cultivated conversation and smoking plants, he participates in downhill races. His last results show that he is one of the best downhill skaters, at least in europe. Support him now on his way of life.

Leon Portmann
Leon Portmann (Blue Shirt) is a local skater and skateboard builder from Zurich. He works at the famous Skateboard brand "Fibretec Skateboards". Leon is an artist, he builds skateboards. But he doesn't build just any skateboards. But he builds skateboards which he constantly improves. He builds swiss-handmade skateboards!
Just as much energy as he puts into building skateboards, he puts into his clothing brand "INDIGO". With Indigo they buy 2nd hand clothes and print them new! Leon is a visionary of his time and he always wants improvements.
Fabio Stecher
And here I am, the photographer of this series. I am a normal skater who has found his second home in this scene. I'm just building my directing portfolio. That means I conceptualize, finance and realize short films. My goal is to make independent feature films. Basically, I live to finance the next project. you are currently on my website, feel free to browse around a bit.